We wouldn't be able to travel and play games without all our members dedicating their time and effort to get funds for our club, and without the help from our sponsors. So thank you!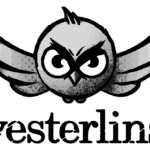 Our lead sponsor (huvudsponsor) is Vesterlins. Learn more about them at vesterlins.se.
Vesterlins är ett konsultföretag som hjälper företag, privatpersoner och myndigheter med fastighetsrättsliga frågor. Vesterlins håller också kurser inom det fastighetsrättsliga området.